---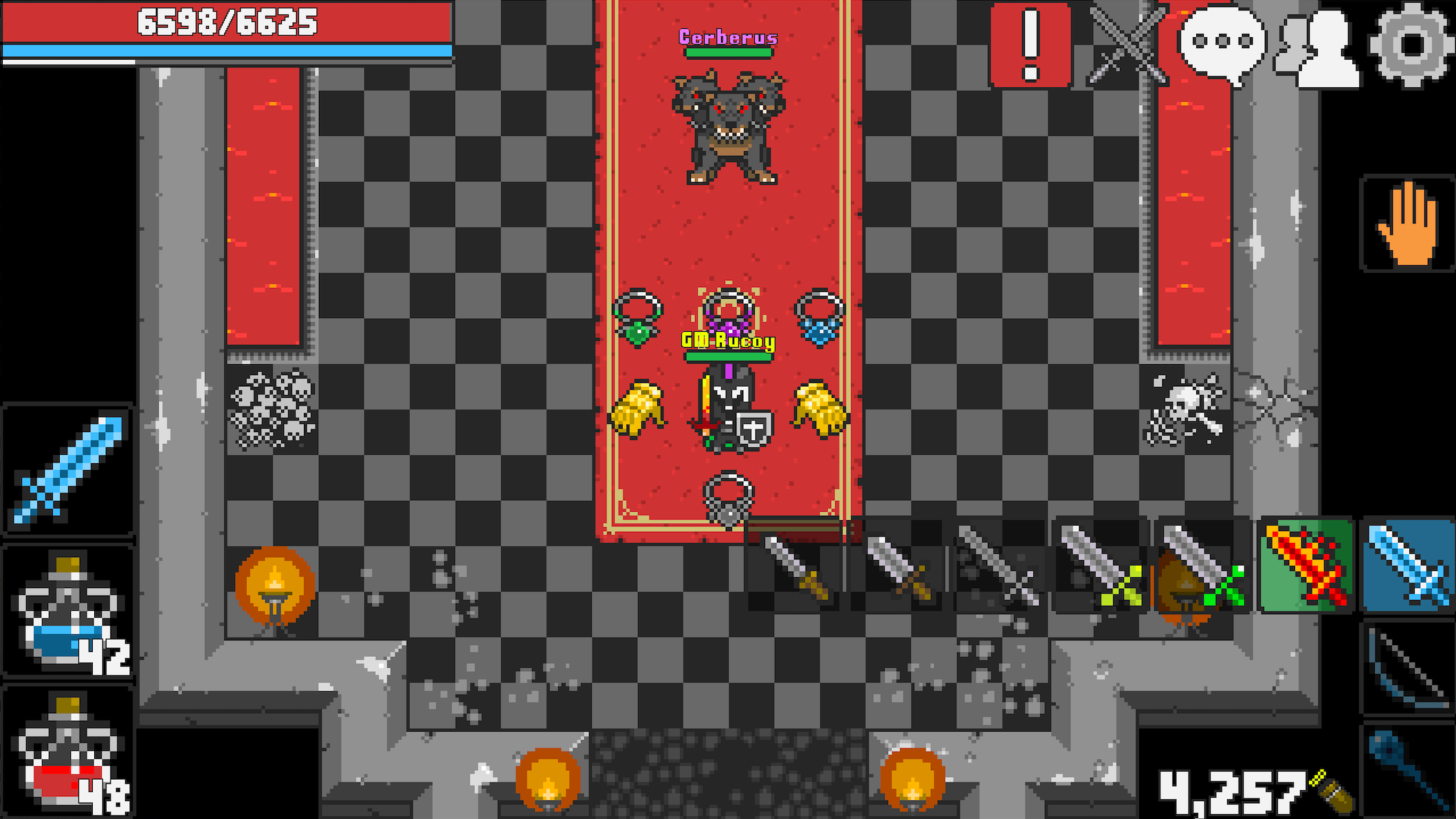 New boss
A new permanent boss 'Cerberus' has been added, strongest boss to date.
New items
6 new 'endgame' items have been added, as well as uncommon (green background) and rare (blue background) versions of the Lizard's, Dragon's and Frozen's armor sets.
New outfits
3 new animated weapon outfits have been added, 1 for each class.
New feature 'Quick weapon change'
You can now quickly change weapons by tapping a second time on your class selection button, the last 6 weapons in your inventory of the selected class will show up, if you have 2 or more of the same weapon only 1 will be shown.
---